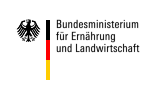 With an export volume of 2.4 billion euros in 2019 (+58.8 % compared to 2018), China is the most important Asian export target market for the agricultural and food industry and is also one of the top three export target markets outside the EU.
China has come through the global Covid-19 pandemic comparatively well economically and therefore offers good opportunities for German exporters.
On January 20, 2021 (9 a.m. German time), top-class speakers will report on the current market situation in China, the food industry and practical issues concerning the import of foreign food.
The seminar will be held in English and in close cooperation with the German Federal Ministry for Food and Agriculture. Interested companies from the German Food industry should contact the GEFA office by 8 January 2021.