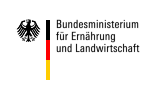 With an export volume of 312 million euros in 2019 (+19.2 % compared to 2018), South Africa is the most important African export target market for the agricultural and food industry and is also one of the top 15 export target markets outside the EU. South African retail chains export from South Africa to other African countries, including the neighbouring countries Namibia, Botswana and Mozambique, so that foreign products can also find their way to other African countries via South Africa. Due to the Covid-19 situation, the country is currently experiencing a considerable economic setback.
The seminar will enable the participants to assess the current economic situation and Covid-19-related changes in the marketing situation and to make concrete conclusions for their export activities.
Top-class speakers will report on February 16, 2021 (9 a.m. German time) on the current market situation in South Africa, on the food industry as well as on practical issues of importing foreign food. If you are interested, please contact the office. The seminar will be held in English.