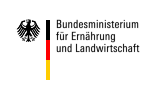 Initial Situation
With an export volume of 164 million euros in 2019 (+14.5 % compared to 2018), Thai-land ranks 10th among the most important Asian export target markets for the German agricultural and food industry.
Necessity of the implementation
Due to the current Covid-19 situation, the country is currently experiencing a considerable economic slump.
Objective
The overriding goal is to further increase export activities to the country. The seminar will enable the participants to assess the current economic situation and Covid-19-related changes in the marketing situation and to make concrete conclusions for their export activities.
Target group in Germany
The seminar is primarily aimed at SMEs in the product groups of bakery and pasta products, beverages of all kinds, canned fruit and vegetables, cereals, confectionery, delicatessen, fish and seafood, spices, dairy products, sausage products, spreads, sweets as well as manufacturers of long-life foods.
The seminar will be held in close cooperation with the German Federal Ministry for Food and Agriculture. Interested companies from the German Food industry should contact the GEFA office.