GEFA virtual country seminar: UAE, food, 23.06.2021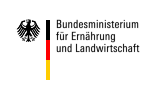 The next virtual BMEL country seminar in cooperation with GEFA e.V. will be realised in close cooperation with the AHK UAE.
With an export volume of 187 million € in 2020 (-30.1 % compared to 2019), the UAE are the second most important export target market for the agricultural and food industry in the Middle East. Milk and dairy products, sweets, and bakeries are the biggest product groups from German exporters. The global Covid-19 pandemic had a strong impact on the country's HoReCa sector which led to a decline in food imports from Germany.
The seminar will enable participants to assess the current economic situation and the Covid 19-related changes in the marketing situation and to draw concrete conclusions for their export activities.
Top-class speakers will report on 23 June 2021 (9 a.m. German time) on the current market situation and the food industry in the country, on labelling requirements and registration procedures as well as on the import of foreign food and share their practical experience as importers and distributors with the participants. You can find the current flyer here. The seminar will be held in English.