Virtual country seminar: Morocco, agricultural machinery, 19.03.2021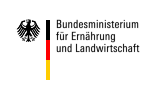 The Kingdom of Morocco stands out positively in the region with its political stability. The country's agriculture still contributed 13.7 % to GDP in 2015 and grew by an average of almost 7 % per year between 2008, when an agricultural development programme was introduced with the Plan Maroc Vert, and 2016. The country maintains intensive foreign trade relations with the European Union. German exporters of industrial technology in particular can still look forward to growing demand for their products. The biggest competitors are Italy and France. Tractors, especially smaller models, are in particularly high demand, and also on the second-hand market. Important segments are food processing, the fish and beverage industry, and the bakery and confectionery segment. Due to the current Covid 19 situation, the country is currently experiencing an economic setback. However, the growth forecasts are very positive.
The seminar will enable the participants to assess the current economic situation and Covid-19-related changes in the marketing situation and to make concrete conclusions for their export activities.
Top-class speakers will report on 19 March 2021 (from 10.20 a.m. German time) on the current market situation in Morocco, on subsidies for the purchase of agricultural machinery, financing options as well as on the requirements and experiences of a distributor. If you are interested, please contact the GEFA office. The seminar will be held in German.