Virtual country seminar: Philippines, food, 23.03.21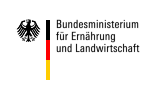 With an export volume of 190 million euros in 2019 (-15.8 % compared to 2018), the Philippines are an important Asian export target market for the German agricultural and food industry. Due to the global Covid-19 pandemic, German exports decreased by more than 35 % from January to November 2020 compared to the same period in 2019. However, GTAI forecasts rising growth in Philippine imports from 2021-2025. These prospects provide good opportunities for German exporters in the agricultural and food industry.
The seminar will enable the participants to assess the current economic situation and Covid-19-related changes in the marketing situation and to make concrete conclusions for their export activities.
Top-class speakers will report on March 23, 2021 (8 a.m. German time) on the current market situation in the Philippines, on the food industry, retail trends, practical issues of importing foreign food and experience in market entry and cooperations. If you are interested, please contact the GEFA office. The seminar will be held in English.